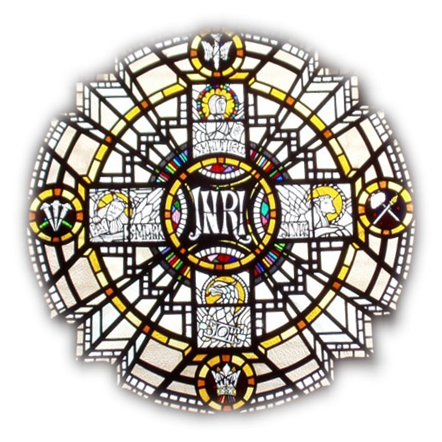 Bishop's Message – 1st Sunday of Advent

Christmas Masses now being booked
Details of the times of Masses over Christmas at both Sacred Heart and St Anne together with how to book can be found in this week's newsletter here
Seating strictly limited so please book early
Four-Week National Lockdown
In order to observe the latest lockdown rules Sacred Heart and St Anne Churches are now closed for public worship until 3 December. (see newsletter for details)

Our Churches will be open for private prayer as follows:
St Anne : Sunday 12pm-1pm
Sacred Heart: Sunday 2pm-3pm
Sacred Heart: Wednesday 2pm-3pm
Sacred Heart: Friday 11am – Midday

This Sunday there will be a Zoom Mass at 10am. (more details lower down the page)
Newsletter – 29nd. November 2020
This newsletter can be viewed by clicking here.
If you wish to know as soon as the next newsletter is published (and you are on facebook) then please like our facebook page.
88th Salford Diocesan Pilgrimage to Lourdes
It is with deep regret that we have to announce that the rescheduled 88th Pilgrimage to Lourdes will now not take place until July 2022.
You can read the full statement by Rev. Fr Michael Jones on behalf of the pilgrimage coordination team on their website here
Z00M Mass at Sacred Heart
Churches have been closed for public services until December 3rd.
Father Jim will be celebrating the final z00m Mass in this current lockdown at 10am on Sunday 29th November

Should you wish to receive a link/password to this and any future celebrations please register your interest by clicking here for more details.
If you were already registered for previous Masses there is no need to re-register
Please note that you do not need to have a Z00M account to join in.

On registration I will then email you a link to any Z00M Masses or online services that Fr Jim may celebrate in future. You only need register your interest once.

There have been instances of Masses being disrupted and this registration process is part of our security precautions to avoid that happening to us.
Livestream of Services
Anyone who does not feel well should avoid coming to the church; similarly, anyone who is not confident about mingling with other people at this time should not worry about attending and should continue if they can to follow the live-streaming of mass in their own home.
Bishop John will be celebrating the 11am Mass online each Sunday at Salford Cathedral. Click here for services and Masses from Salford Cathedral, alternatively if you wish to visit another Church for livestream of Masses click here for a schedule of what's on where each day.

You can find the Lords day at Home readings for 29th November by clicking here

New Bank Account for Sacred Heart & St Anne
We are aware that some parishioners may be confused and worried regarding the new bank account particularly the online banking details, hopefully the following will help alleviate any misgivings

What is the name of the new account?
The Salford Diocesan Trust Sacred Heart and St Anne

Why do we need a new account?
Sacred Heart & St Ann have been one parish for some time now and the Diocese now feel the time is right to amalgamate both bank accounts to finalise the process

I donate by Standing order or Direct Transfer, will this affect me?
Yes it will as the new bank account will have a different sort code and account number. You will need to amend/replace your standing order or amend your online banking details to reflect this as follows:
Sort Code : 20-55-58
Account Number : 90628042
Account Name : The Salford Diocesan Trust. (please do not omit the 'The')
If you are asked to specify, it is a 'business account'.
You can download a new standing order to print complete and give to your bank here
The old accounts will still be open for several weeks to give time for people to amend their details but obviously the sooner you can set up these new details the better
Does this mean I am now donating directly to the Salford Diocese instead of the parish?
No definitely not, you will be paying directly into the parish funds as you have always done albeit now to a joint account between the two Churches. The electronic banking system can only handle a certain number of characters when processing online payments hence the abbreviated account name of The Salford Diocesan Trust regarding setting up the online payments above. The sort code and account number ensure funds reach our parish account.

I donate by cheque, will the new bank account name affect how I contribute?
There will be no change at all, you can continue to write cheques out as you have always done, payable to either Sacred Heart or St Anne's or even Sacred Heart & St Anne. They will all be deposited into the new account
If there is anything else you are worried about concerning the banking details by all means get in touch with Brian via our contact form or via message/comment on our facebook page.

Parish Facebook
In order to be able to keep parishioners informed whenever Father Jim makes any communications or when the website is updated with newsletters etc (which may not be on a weekly basis during this unsettling period) we have created a Parish Facebook page.
If you have a facebook account please visit and like the page so that you will then be automatically notified whenever this website is updated otherwise please visit this page periodically to check for any updates
For those parisioners without a facebook account I have embedded a feed from it at the bottom of this page so everyone will be able to access the information and links posted to it

Past letters from Father Jim concerning coronavirus situation can be read here
The Vatican Media Live Video Stream
The Vatican Media Live Video stream can now be viewed on our Pope Francis Daily Message Page
On 27 March Pope Francis delivered an extraordinary blessing "To the City and to the World" to pray for an end to the Covid-19 coronavirus pandemic. You can see a one minute video summary of this momentous occasion by clicking here
Lockdown – an alternative positive spin
Our thanks to Frances Clements for sharing these lovely words with us.
A beautiful verse by Fr. Richard Hendrick, OFM – click here to view.
Thank you
Parish Facebook Feed